Raspberry Pi 4 or PC
Speedify users: Free accounts are not supported (last update: August 2023)
Raspberry Pis are now hard to source, the current support is community testing, few screenshots are not up to date and may look slightly different.
Setup
Download and follow the instructions from the release page.
Connect your wired internet connections (if available):
The Pi is now broadcasting as a Wi-Fi access point, disable mobile data and connect your phone to Wi-Fi SmoothWAN Setup with password: brassworld.
For PC or x86 router (Protectli, Qotom etc) users, use the first wired LAN port and a laptop instead of smartphone.
In your browser, visit: http://172.17.17.2 there is no password set: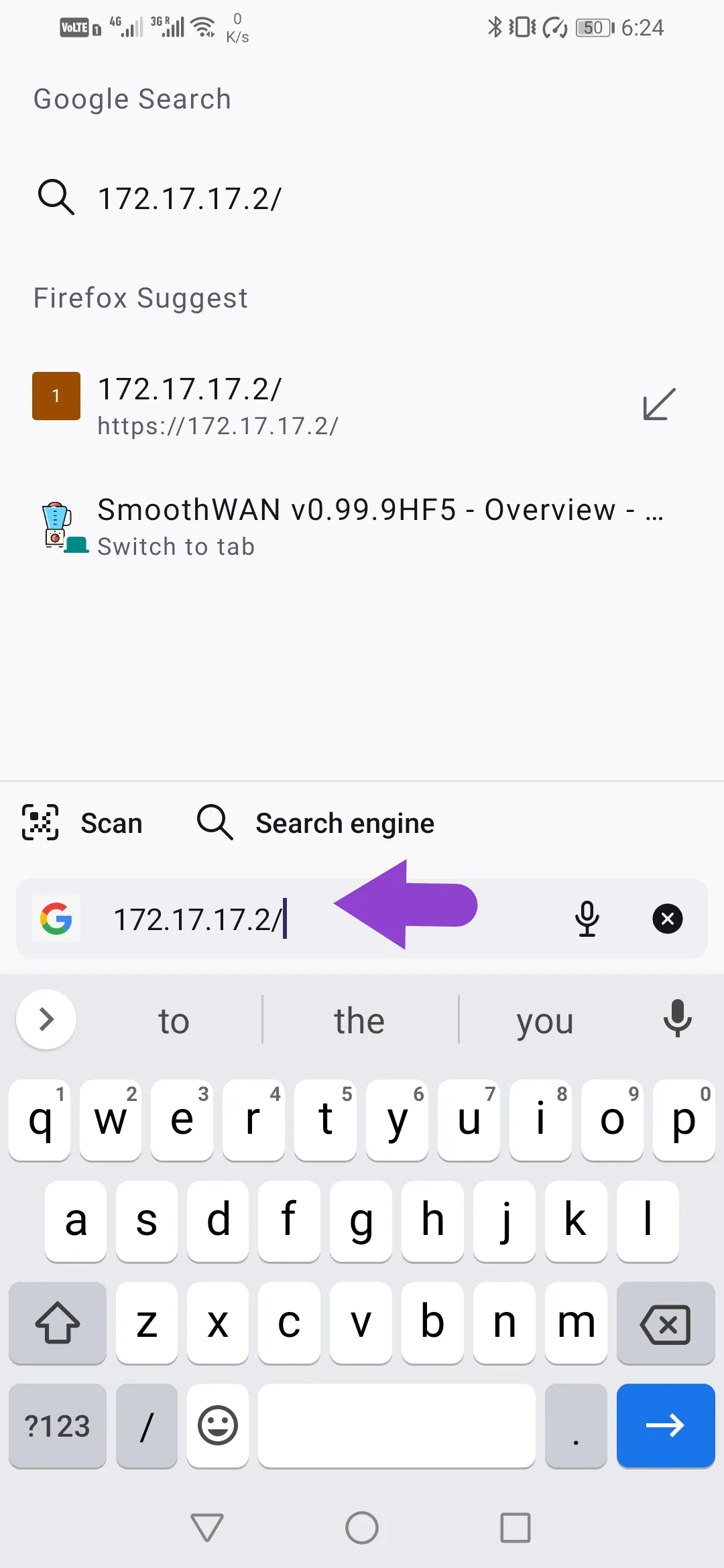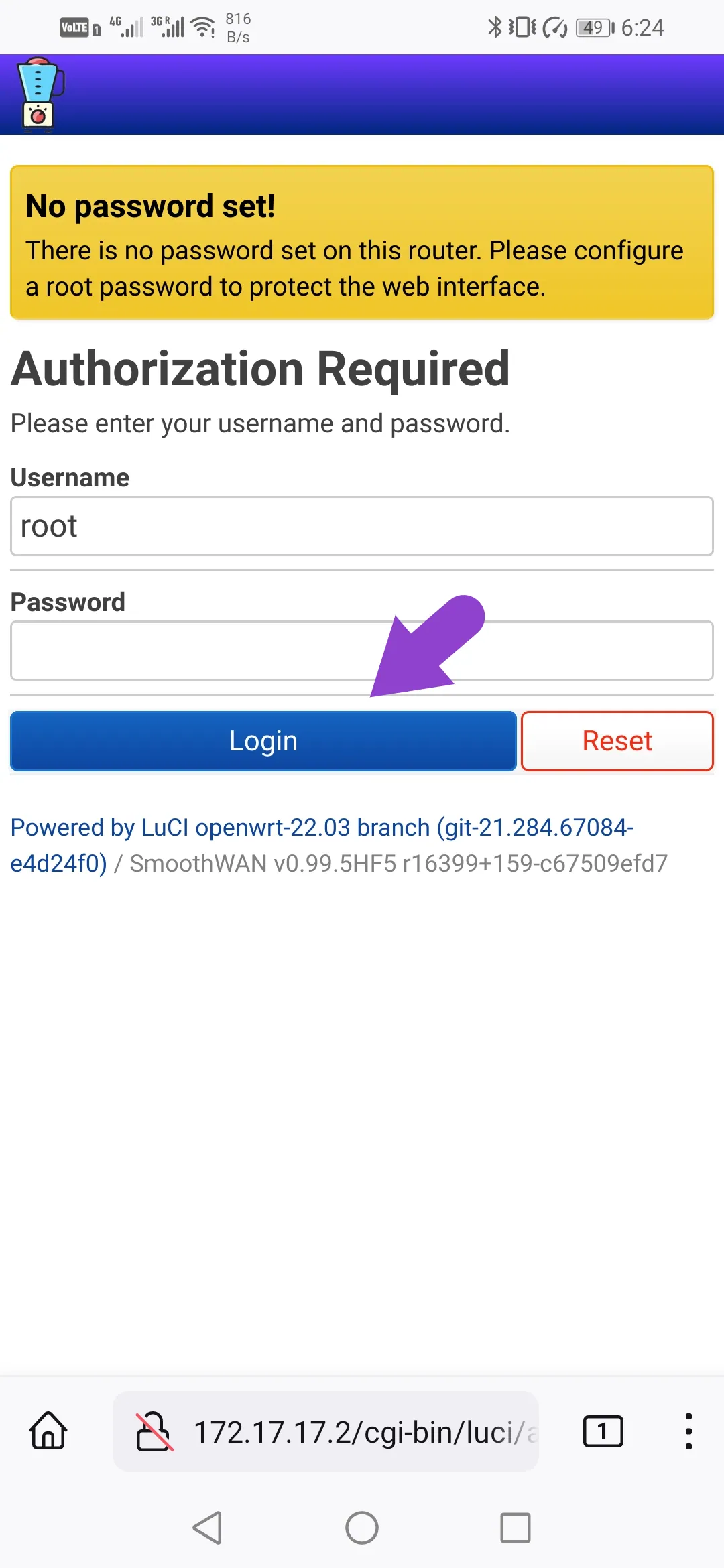 Install Speedify: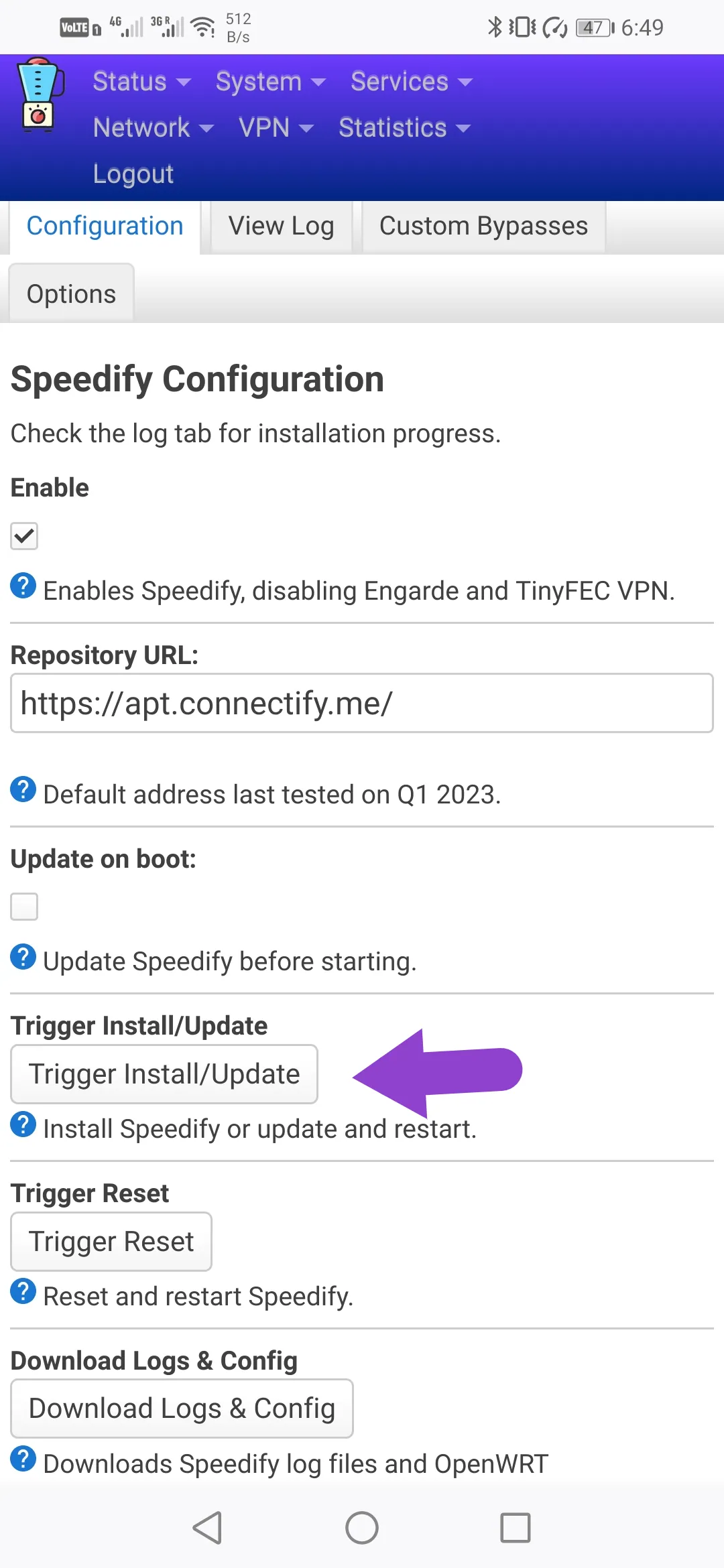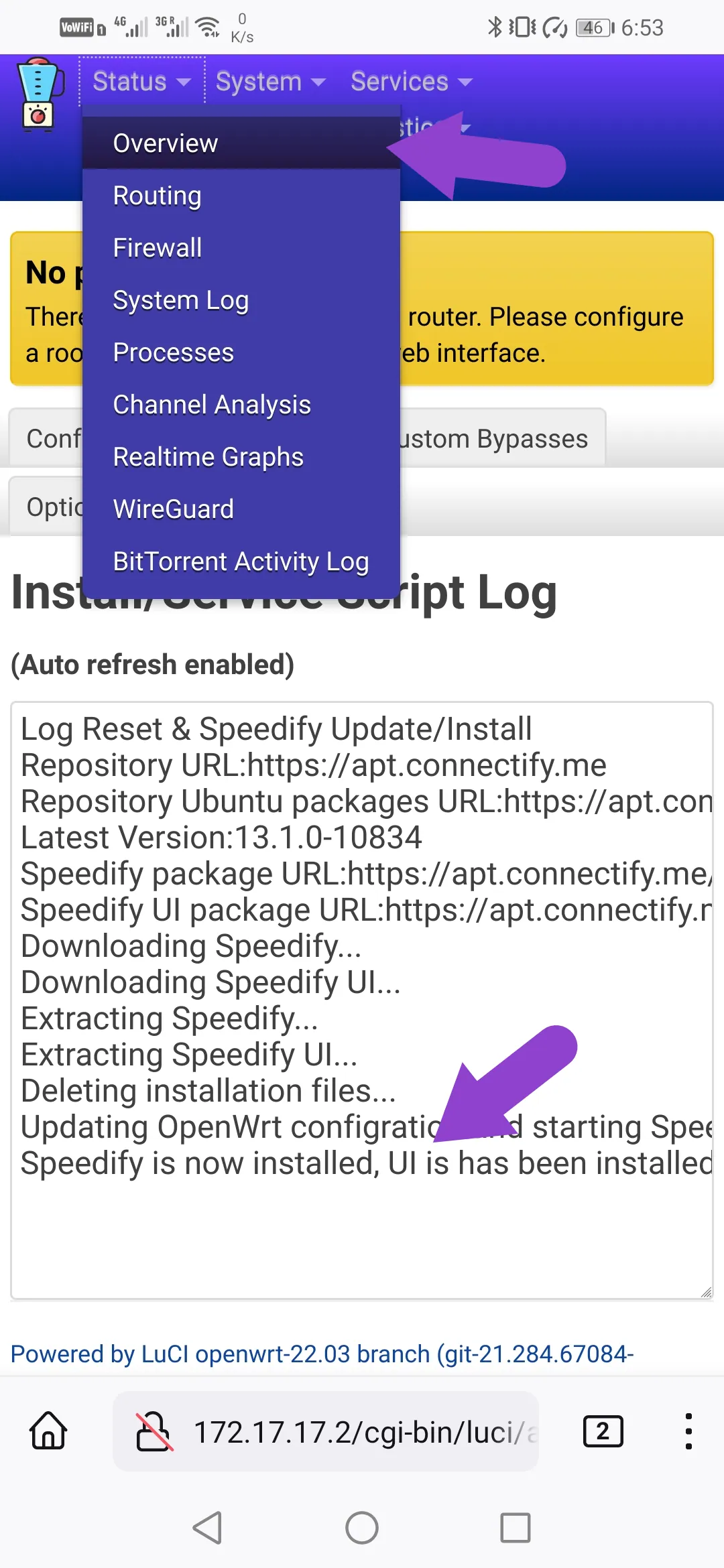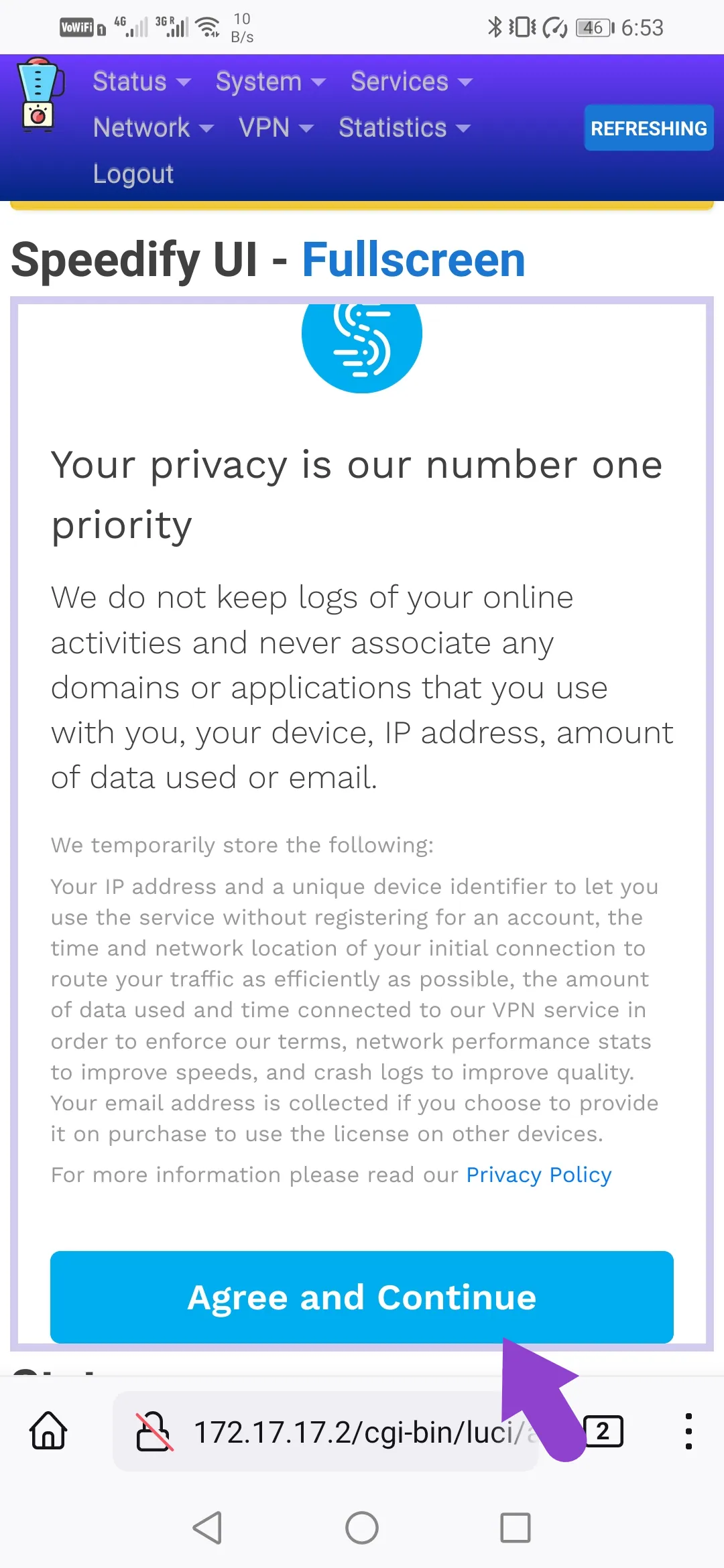 All done!
You can change your web login password in the administration page.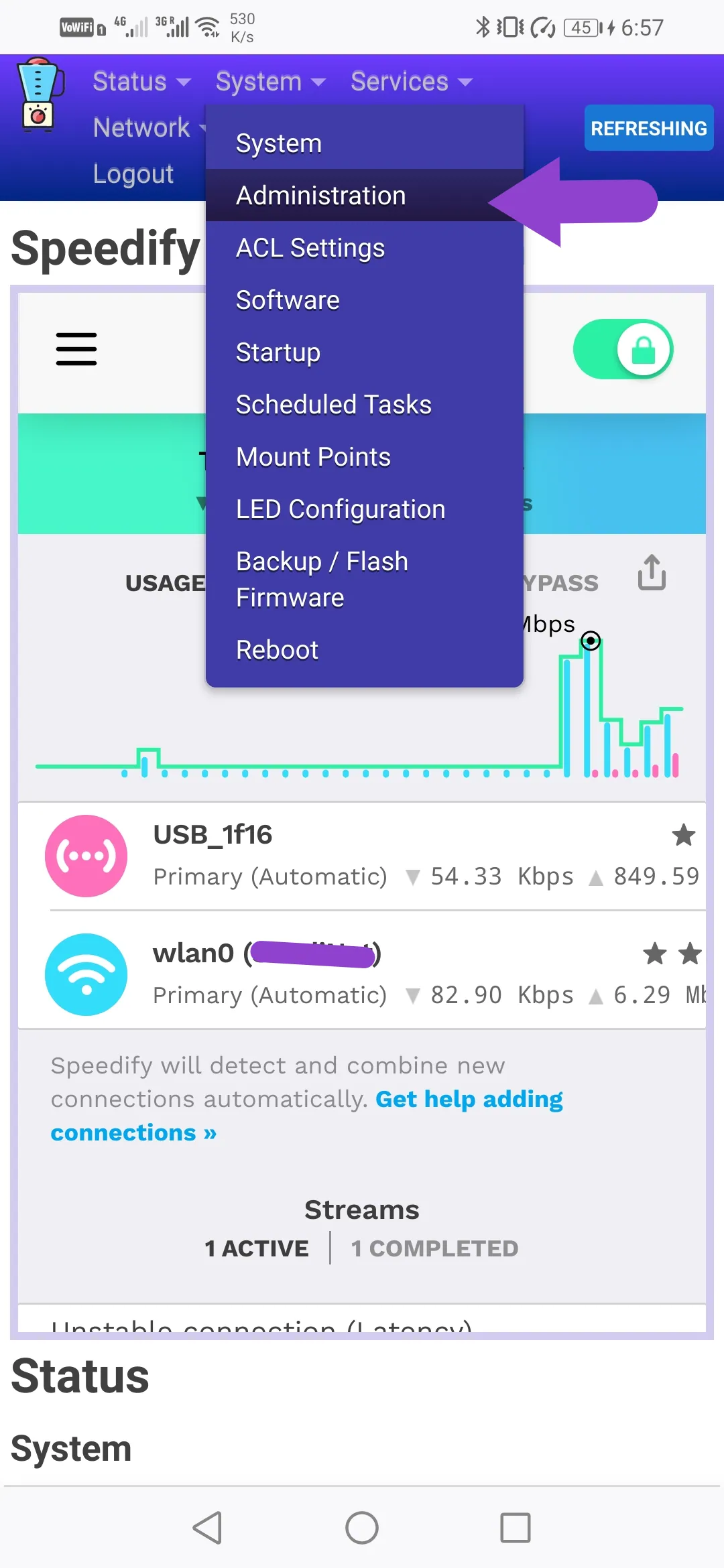 Change WAN Names

To change the USB ports / WAN name, head to Interfaces->Multi-WAN USB:
Using a Wi-Fi router or a Wi-Fi access point

The internal Wi-Fi of the Pi is unstable for general use, connect using RPi4's Ethernet port to a configured AP/router:

Login to the Wi-Fi router's admin page or phone app.
Set "LAN IP address" to 172.17.17.5 (you can change the last number by preference from 5-10)
Disable "DHCP Server"
Now plug SmoothWAN appliance to the LAN port instead of WAN.

You have just created a "Bridged Access Point". You can access the Wi-Fi router setup page from 172.17.17.5

Few examples with common vendors: TP-Link Asus Linksys Netgear Tenda

After connecting your mobile over the Wi-Fi AP/router, head over to Network->Wireless and disable Pi's Wi-Fi:
---
Notes
Some USB devices are problematic with SmoothWAN built-in USB network adapter renamer (the unique name shown in the example as USB_1f16), you can disable this option in Speedify navigation menu -> Options. The adapter naming will be named by the order of first detection e.g usb0, usb1 which can be random on every power up. For data limited users, Speedify won't be able to tell which USB connected adapter corresponds to the set data limits and statistcs.